COMPANY PROFILE
SPI Colombia S.A.S. represents SPI - Administration and VHE in Latin America.
Our business is based on Danish know-how and we specialise in project development, construction and installation, on-line supervision and maintenance of solar plants and hybrid systems, together with our strategic alliance partners. We develop solutions from the initial design to the service and maintenance of the finished plants.
SPI - Administration is located in Denmark and has offices in France and Germany. They specialise in project development, investment, supervision and administration of solar and wind power plants, with more than 10 years of international experience with development and investment in solar plants and wind farms.
VHE is located in Denmark. They specialise in design of hybrid systems integrating various energy sources and ensuring a high penetration of renewable energy with a team that has more than 20 years of international experience with hybrid system projects.
SPI Colombia has more than 5 years of experience developing, structuring and advising on renewable energy projects in South and Latin America.
Overview of projects and international activities.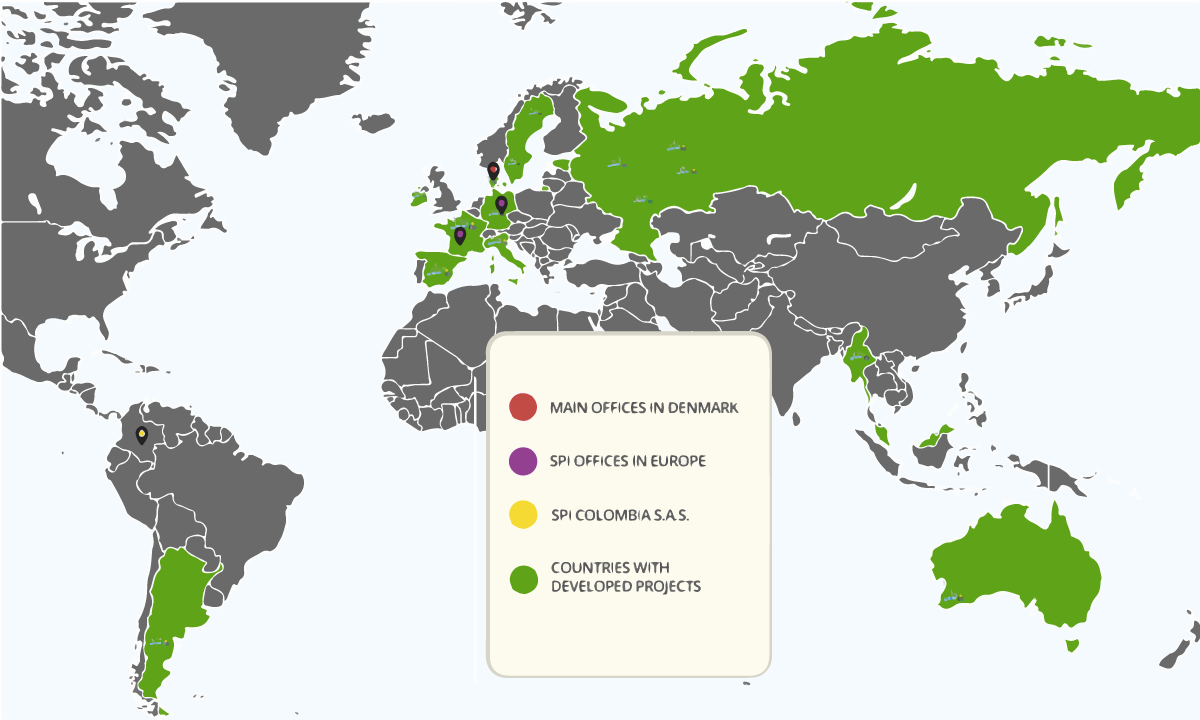 As can be seen from the map above, our team of people have designed, developed and installed projects in a large part of the World.